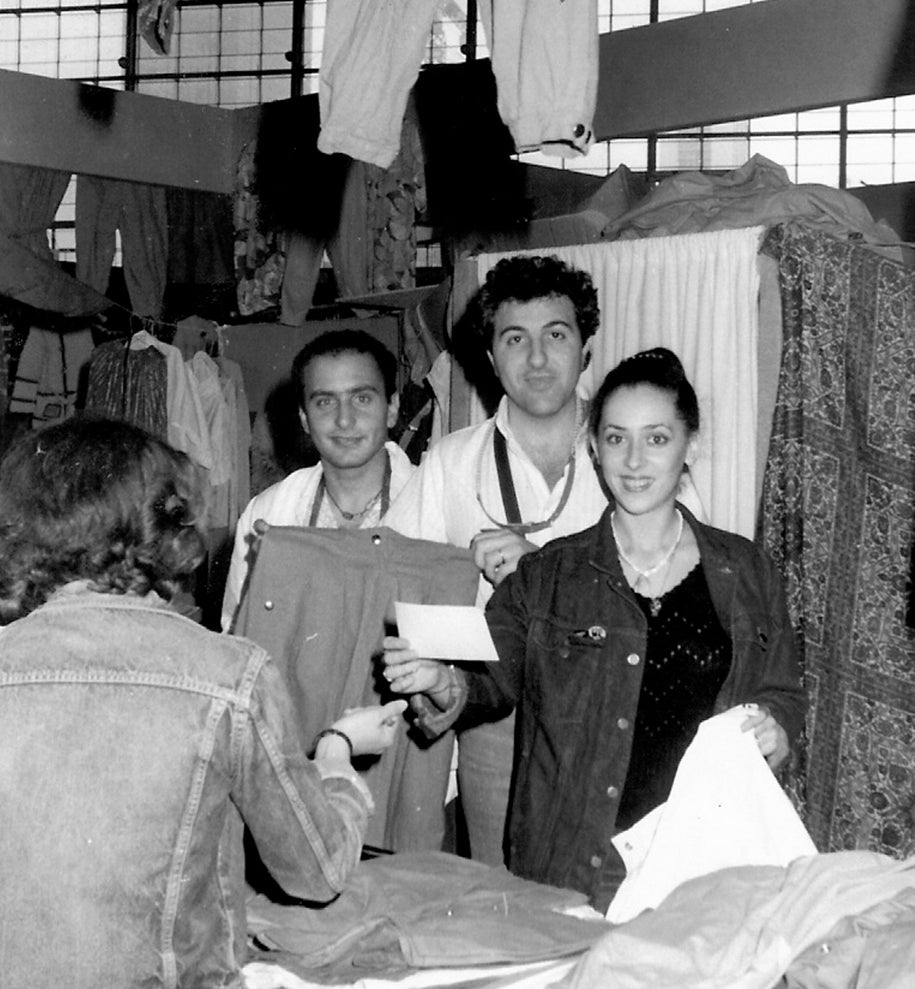 BISOU BISOU
/ BEE ZOO BEE ZOO /
noun : a french slang expression translating to "kiss kiss"

Bisou Bisou was founded in 1987 by designer Michele Bohbot and rose to fame in the early 90's as a fashion powerhouse inspired by distinctive Parisian roots and a California state of mind. Nearly two decades later, the iconic brand has evolved to build a community for the next generation of unapologetically fearless females embracing their personal style.

Always inspired and more than slightly rebellious, the looks are luxuriously effortless and unexpected touches pair refined dresses with battered high tops or feminine blouses over a treasured pair of vintage denim. Each curated piece encompasses a diverse, modern mentality while evoking the brand's distinctive heritage to elevate experiences from coffee runs to champagne toasts - and the kissable moments in between.

Ready for any occasion, Bisou Bisou is as ever-changing as the woman who wears it.

OUR FOUNDERS
Read more
Michele Bohbot is the creative visionary and force behind the fashion house Bisou Bisou.

Born in Morocco and schooled in Paris, Michele's determined mindset and unapologetic drive to make it in a new country allowed her to thrive in the competitive American fashion industry while simultaneously building the foundation for a global business.

In 1987, Michele, her husband Marc and their young children took on Los Angeles and soon they captivated the U.S. market. Michele's unique vision on Parisian street style created fresh looks that evoked a free-spirited American lifestyle with quintessential French touches in a brand she thoughtfully named Bisou Bisou.

Despite the language and cultural struggles of a young entrepreneur trying to make it in America, Michele's unwavering dedication quickly grew her single line into an internationally successful company offering a thoughtful selection of highly curated fashions.


After more than 25 years designing clothing and accessories for women and licensing partners, Marc and Michele are back at in full force with the launch of a Bisou Bisou online pop-up capsule featuring iconic styles inspired in pieces with a casual-luxe aesthetic for today's modern muse.

Michele finds balance as a wife and mother of seven with a passion for art and a deep commitment to her community. When she's not creating for Bisou Bisou or her architectural and design firm Michele Bohbot DNA, she can be found at her Beverly Hills-based yoga studio, Namastday, where she teaches the Iyengar method.