VOGUE MAGAZINE
Published April 2002
Exclusive collaboration with LYCRA and Mariska Hargitay for the launch of Bisou Bisou Jeans in Vogue.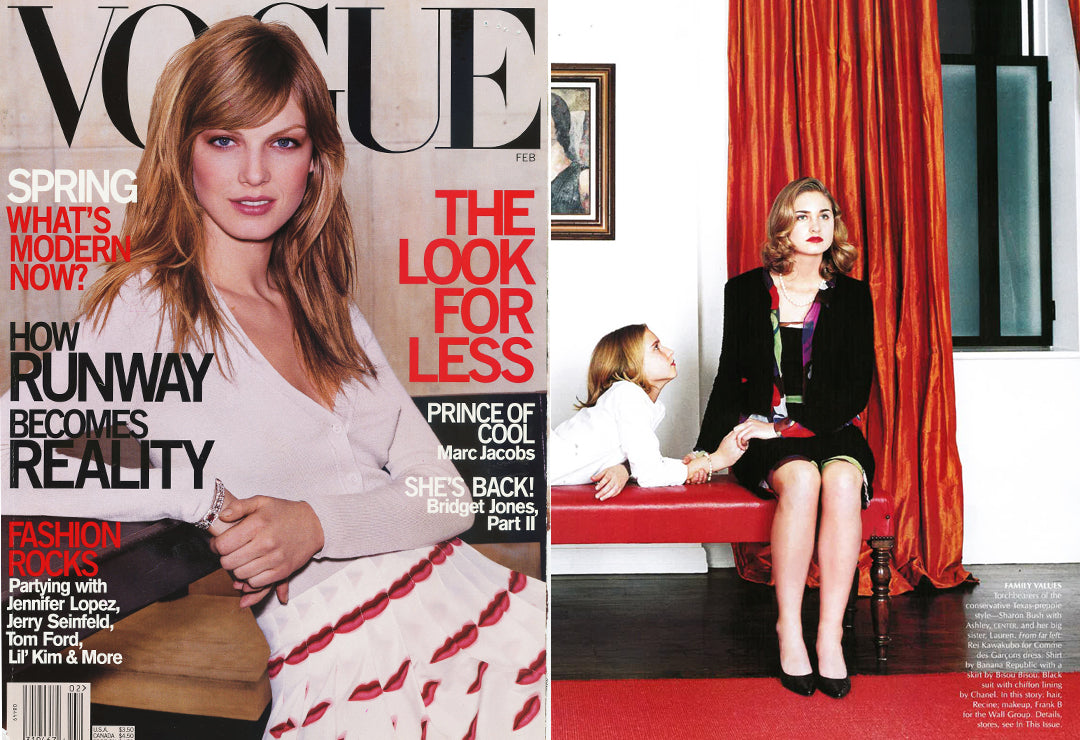 Vogue magazine
Published February 2000
Gracing Vogue with editorial styling and Bisou Bisou designs.
NEW YORK POST NEWSPAPAER
Published January 2000
Bisou Bisou continued growth in the 90s as featured in the New York Post piece on the brand's national expansion.
LE FIGARO NEWSPAPER
Published May 1998
Always a French darling, Le Figaro disccused the 90's expansion of Bisou Bisou internationally.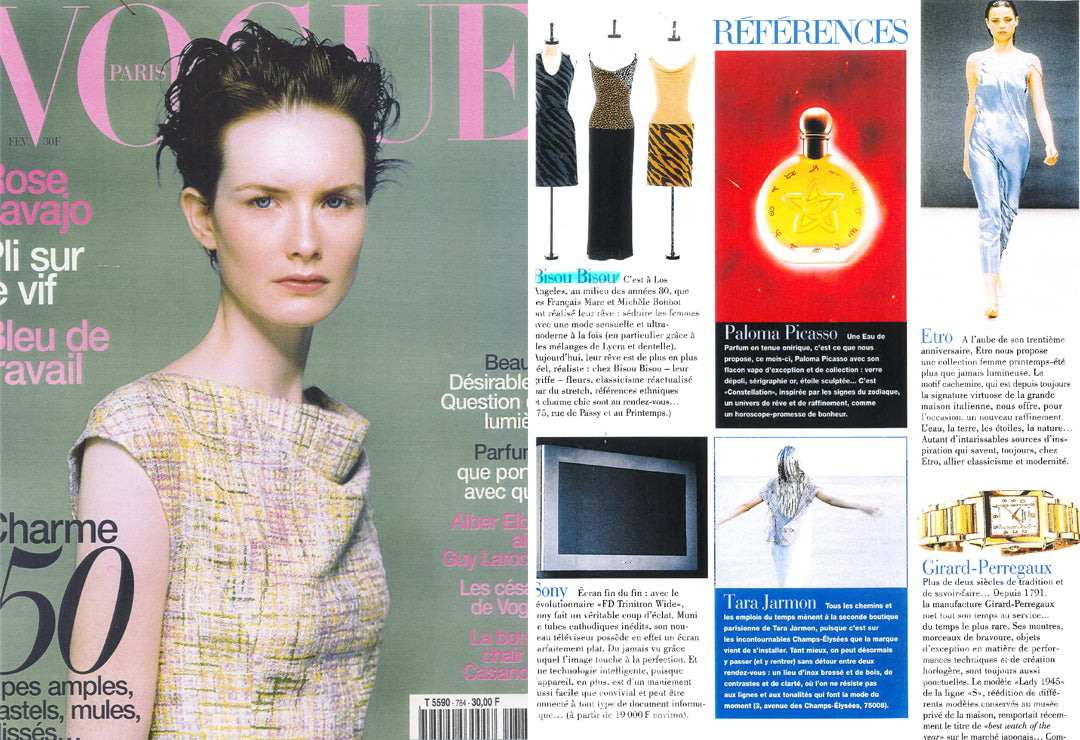 VOGUE: PARIS MAGAZINE
Published February 1998
Vogue Paris shares the love with Bisou Bisou in a 1998 brand feature.